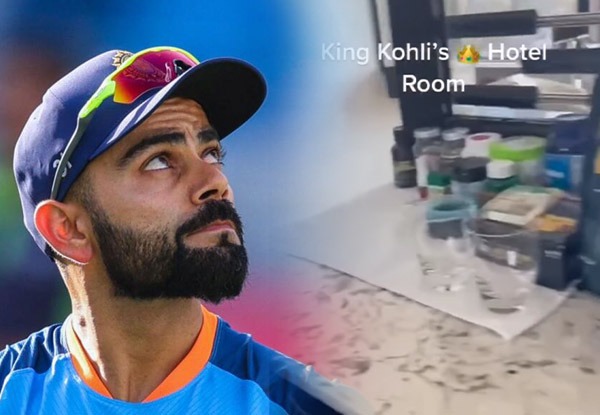 Xtra Time Web Desk: Star India batter Virat Kohli has slammed a fan for intruding into his privacy. Virat shared a video on his social media handle Instagram wherein it can be seen a fan is capturing every small detail of his hotel room in Perth. Not only this, but the fan also posted the former India captain's hotel room video on social media. Kohli did not like what his crazy fan did and asked him to respect other people's privacy. In a brutal post, the 33-year-old has said to not treat him as a commodity for entertainment.
Here is the social media post of Virat Kohli on Instagram:
What irked Virat the most is how can a fan intrude his privacy in his hotel room without his permission. While the former India captain is always appreciative of his fans' undying love and support, the recent incident from a fan did not go well.
The incident happened in Crown hotel in Perth where the Indian cricket team was staying for their match against South Africa in the ongoing T20 World Cup 2022.
Not only Virat but his wife Anushka Sharma also shared her disappointment about disturbing her husband's privacy. The Bollywood actor and producer said it's an absolute disgrace and violation of human being. There is no official update as of yet on Kohli's fan apologizing to the cricketer.