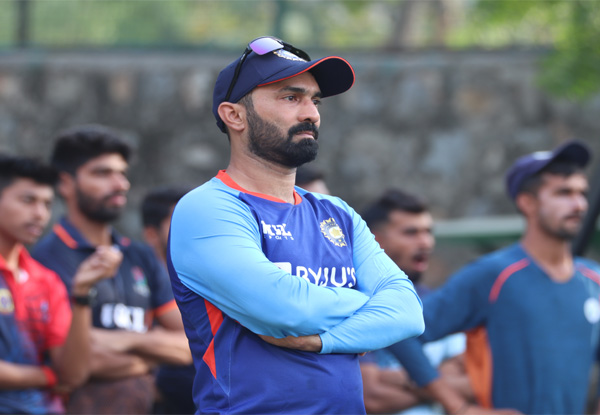 Xtra Time Web Desk: There was a man quietly standing in one corner and waiting for the Indian cricketers to start training. Like most fans he didn't look like a selfie hunter. He sat on a small makeshift gallery created at a handshaking distance from the Sydney nets where Rohit Sharma, Virat Kohli and Dinesh Karthik were having their hit.
The man in question is Dinesh Karthik's father Krishna Kumar, who has come to Australia to watch his son play the role of a finisher for Team India in the ongoing T20 World Cup 2022.
Mr Kumar didn't seem to be looking at any particular batter. Once he switched on the photo app of his mobile camera, he was told not to use it as it is considered a breach of rule. Soon after it was identified that he is Karthik's father.
Karthik is one cricketer whose parents have been around whenever he played for India. His mother Padmini was a regular feature when Karthik was playing Test cricket for India under Rahul Dravid's leadership.
However, his father didn't get to watch Sunday's humdinger against Pakistan in Melbourne, as he was travelling. Krishna Kumar has worked for a long time in Kuwait, where Karthik had his initial years of schooling.