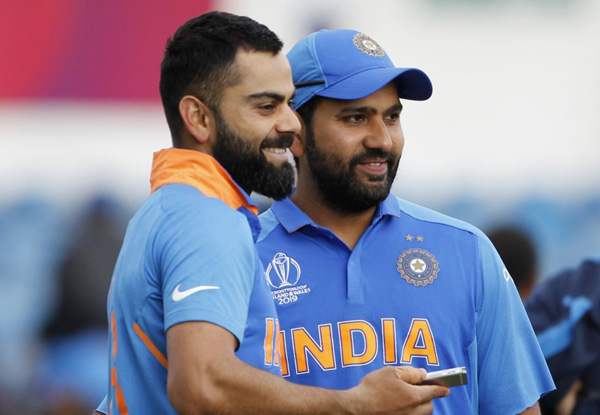 Xtra Time Web Desk: Virat Kohli's off form is really a major concern. His last century came in 2019 against Bangladesh. Last year in the T20 world cup, Virat scored 57 runs off 49 Balls against Pakistan. After a long break he returned to the team. Almost 1 month 9 days later, Virat Kohli will play today against Pakistan and it will be his 100th T20 Match.
Rohit Sharma has said about the mental health and the support of Virat Kohli and the other players needed from the team, in his last press conference.
Covid, Bio-bubbles, quarantine are the major issues which most of the players were going through. Those two years were really for most of the players. Rohit Sharma said, "since covid had struck it's been difficult for a lot of players not just Virat himself. But for a lot of players who have had such a hard time mentally staying in the bubbles and not been able to go outside the hotel. Some of those guys found it difficult and there is nothing wrong in it because how you led your life up until then was completely different till you were stuck in covid. And you had to stay inside the bubble, inside the hotel room for 2-3 months, when we did long tours, the quarantines and all of that were not easy. Every player has a way to respond to that and I don't think, there is anything wrong if you know player has his view on that and there is constant talk about that in our group. Mentally how the players are, what they think of the game, how we keep them fresh because at the end of the day that freshness is very very important. Especially when you are playing a high voltage game and mentally you need to be fresh, that's the most important thing otherwise you won't be able to compete. So I think mental health is very very important."
He always believes in the fresh start. He said, "when you start fresh, you need to start fresh and not to think about what has really happened in the past."
Hence, they are preparing mentally as well physically before today's big game. They are keeping their nerves strong. He believes process is more important and every individual has their own process. They back their process which has helped them to achieve their success.