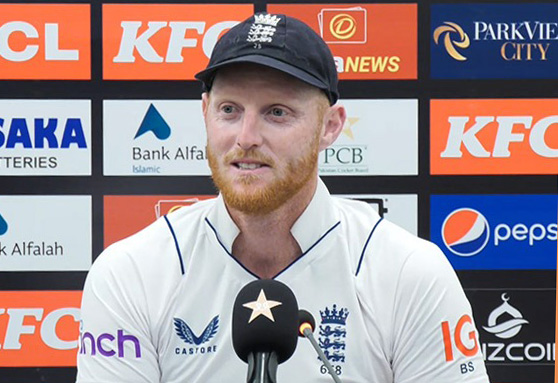 Xtra Time Web Desk: England test captain Ben Stokes on Monday said they want to make test cricket as exciting as the shorter format. Stokes is being hailed for his bold declaration on Day 4 of the first test against Pakistan at Rawalpindi. The decision eventually helped England seal one of their greatest away wins in a Test match.

Stokes stated that the team had "no interest in trying to play for a draw" after the thrilling win in the Rawalpindi Test on Monday.
"We wanted to come here to Pakistan and carry on with our mantra of exciting cricket," Stokes said after the win.
He went on to add, "I've got no interest in trying to play for a draw, the dressing room has no interest in playing for a draw. Felt on this kind of wicket, almost had to entice the batsmen to play an attacking shot."
Stokes hailed the win as one of England's greatest victories in Test cricket away from home.
"Today we were fortunate to get the ball reverse-swinging. James Anderson and Ollie Robinson were fantastic today. We won probably about 8 minutes before we would've come off. This is probably up there as one of England's greatest away wins."