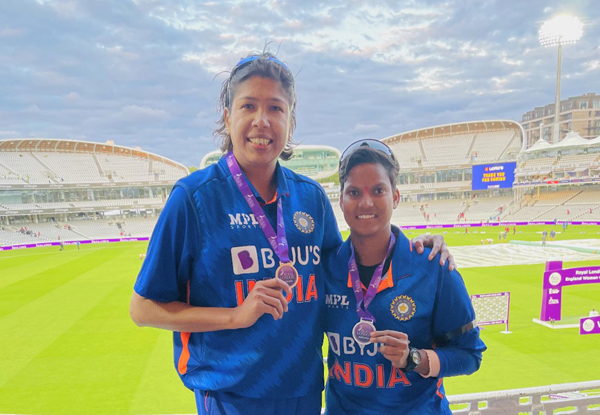 Xtra Time Web Desk: India women cricketer Deepti Sharma has revealed that England women batter Charlotte Dean was repeatedly warned by them before she got her run-out in the third and final ODI at Lord's on Saturday. The incident sparked widespread controversy with several experts and former cricketers from England questioning India for the whole 'Spirit of Cricket' debate, even though it was pretty much within the laws. Many felt that the Indian team should have issued a warning, which has now been confirmed via Deepti's big revelation.
"That was our plan because she was repeatedly doing it and we had warned them too. We had also informed the umpires. But still she was right there so there wasn't much we could do. We did everything according to the rules and guidelines," Deepti told reporters in Kolkata
England women were cruising to victory as they needed 17 runs to win after their last-wicket pair of Dean and Freya Davies had put on 35 crucial runs. But the run-out by Deepti dashed their hopes.