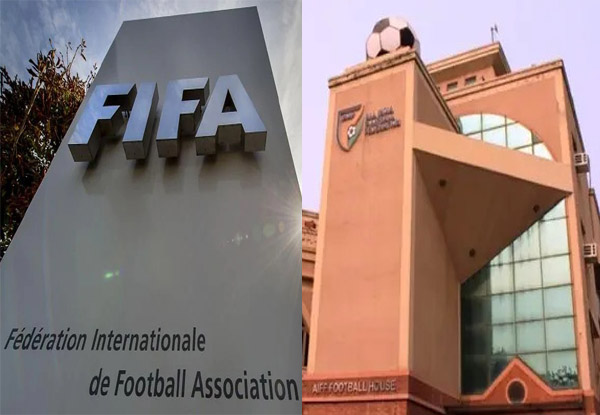 Xtra Time Web Desk: In a significant development in the Indian football, the Supreme Court on Monday passed a direction to terminate the mandate of the Committee of Administrators (CoA) – which has been constituted by the Court- to manage the affairs of the All India Football Federation (AIFF), thereby ending the third-party interference in the day to day affairs, alleged by FIFA. The order from the apex court should pave the way for FIFA to lift the ban imposed on the football federation.
The Court modified the earlier directions relating to the CoA and the elections of AIFF so as to facilitate the revocation of the AIFF suspension and to ensure that India can host the Under-17 women's World Cup in October 2022 as scheduled. The Central Government requested the the Supreme Court to end the mandate of the Court-appointed Committee of Administrators(CoA) for the management of the All India Football Federation so as to lift the suspension of AIFF by the FIFA.

The Centre made this request to the Court after the negotiations with the FIFA over last week. A bench comprising Justices DY Chandrachud and AS Bopanna passed the following directions to modify the earlier orders :
1. The election program is extended by one week.
2. The electoral college will comprise the representatives of member associations of States and Union Territories(35+1).
3. The returning officers – Shri Umesh Sinha and Shri Tapas Bhattacharya -shall be deemed to be returning officers appointed by this Court, since no objection has been recorded to their continuance by any of the contesting parties.

4. The day to day management of AIFF shall be managed by the AIFF administration led by the AIFF Acting Secretary General, resulting in the termination of the mandate of the CoA to be in charge of the affairs of the AIFF.
5. The Committee of Administrators has already submitted by the draft Constitution together with a tabulated suggestions on August 15. We request Senior Advocate Gopal Sankaranarayanan with Advocate Samar Bansal to assist the Court as the amici curiae.

6. The time for the completion of election which is ending on August 28 shall stand extended by one week. 7. For the purpose of ensuing election, the Executive Committee of AIFF shall comprise of 23 persons (17 persons- inclusive of President, Vice President and Treasurer- who shall be elected the representatives of 36 member associations from States/UTs), 6 members shall be drawn from eminent players.