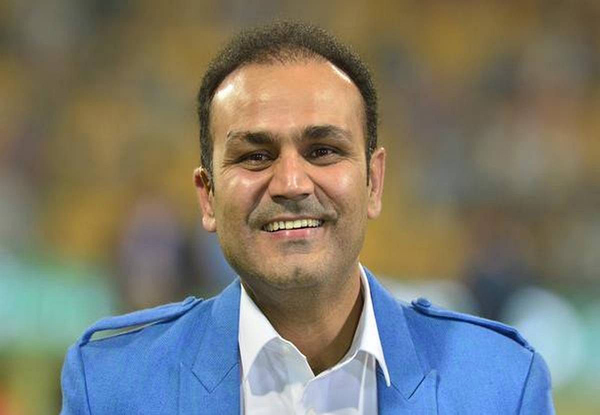 Xtra Time Web Desk: Former India opener Virender Sehwag has joined Kapil Dev in the debate whether to persist with an out of form Virat Kohli in T20 format at the moment. Kohli, who has gone 77 innings without a hundred across formats, is facing his worst batting slump, having scored a ton almost three years ago in November 2019.
In a tweet, Sehwag indirectly took a dig at the selectors for persisting with Kohli, who looks out of form at the moment in T20 format.
"India has so many batsman who can get going from the start, some of them are unfortunately sitting out. Need to find a way to play the best available players in current form in T20 cricket. #IndvEng," tweeted Sehwag.
An in-form Deepak Hooda was forced to sit out in the third T20I at Trentbridge, just to include Virat Kohli in the playing XI. In the recently concluded T20I series against England, Kohli managed to score just 12 in two games.
Another former India cricketer Venkatesh Prasad also shared his views on the current scenario and said out-of-form players should be dropped for a "larger good".
"There was a time when you were out of form, you would be dropped irrespective of reputation. Sourav, Sehwag, Yuvraj, Zaheer, Bhajji all have been dropped when not in form. They have went back to domestic cricket, scored runs and staged a comeback," he wrote on twitter.
"The yardsticks seem to have changed drastically now, where there is rest for being out of form. This is no way for progress. There is so much talent in the country and cannot play on reputation. One of India's greatest match-winner, Anil Kumble sat out on so many occasions, need action's for the larger good."
Few days back former India skipper Kapil Dev in a show on ABP News said that if a bowler of spinner Ravichandran Ashwin's calibre could be left out of the Test side, so could Virat Kohli. "If world No. 2 Test bowler Ashwin can be dropped from Test side then your No. 1 batter can also be dropped."
India captain Rohit Sharma, however, backed Virat Kohli despite being passing through an extended run of poor form.