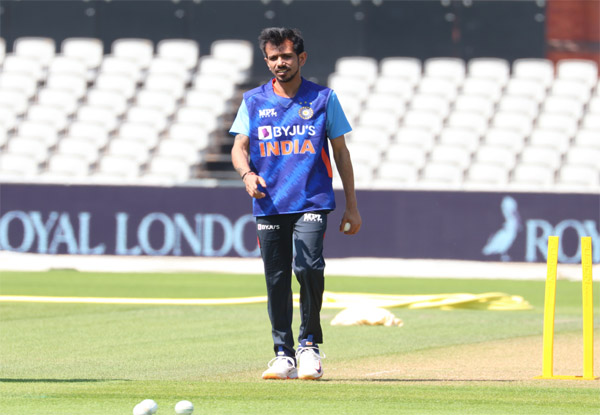 Xtra Time Web Desk: Will shorts replace trousers in cricket in future? Team India leg spinner Yuzvendra Chahal was bowled by a journalist asking him whether cricket should be played in shorts to counter the extreme heat. Chahal did not take a moment to say 'NO' as the trousers save the knees of the cricketers while diving on the field.
"No, no. I don't agree with that (playing in shorts). Because we have to take care of our knees whenever you slide, it's very hard. My two knees are already gone, there are many bruises. I think full pants work well for us," Chahal said at the post-match press conference after the first ODI against West Indies at Port of Spain on Friday.
In recent times the Indian cricketers played matches in extreme hot conditions. The recently concluded home series against South Africa was played in extreme heat with temperatures soaring over 45 degrees.