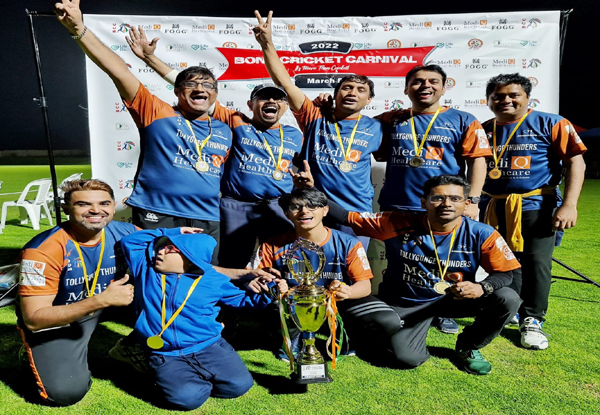 Xtra Time Web Desk: Bengalis love affair with cricket is no secret. Starting from the 1970s, when cricket was slowly making its way from the elite aristocratic circles to the gullies of India, Cricket Association of Bengal built the largest cricket stadium in the world, the famous Eden Gardens which regularly got filled to capacity to watch the greatest of the greats dazzle in the 22 yards. Bengalis soon earned the reputation of being passionate admirers, keen observers and die-hard critics of the game and its ongoings. And then with the arrival of greats like Sunil Gavaskar, Kapil Dev and later Sachin Tendulkar and last but not the least, the Prince of Calcutta Saurav Ganguly, passion knew no bounds for Bengalis to follow this wonderful sport passing on the love from one generation to another!!
Honouring the craze and admiration for the sport, Bong Cricket Carnival (BCC) came into existence in 2021 and organized a magical carnival here in Dubai for the sprawling Bengali diaspora. Needless to say, it was an astounding success.
So now in its Season 2, BCC plans to make this extravaganza even bigger and better. To be held on 7th January, 2023 at the Kingston Cricket Ground, Al Bataya, Sharjah, it would be a day of cricket, fun and food for entire families to play and enjoy the game, eat and make merry! There would be a total of 8 teams named after 8 popular localities of Kolkata in interesting alliterative ways. A total of 15 matches including 2 Semi Finals and the Grand Final would be played throughout the day.
The notable additions this year are DRS, third umpire and live commentary.