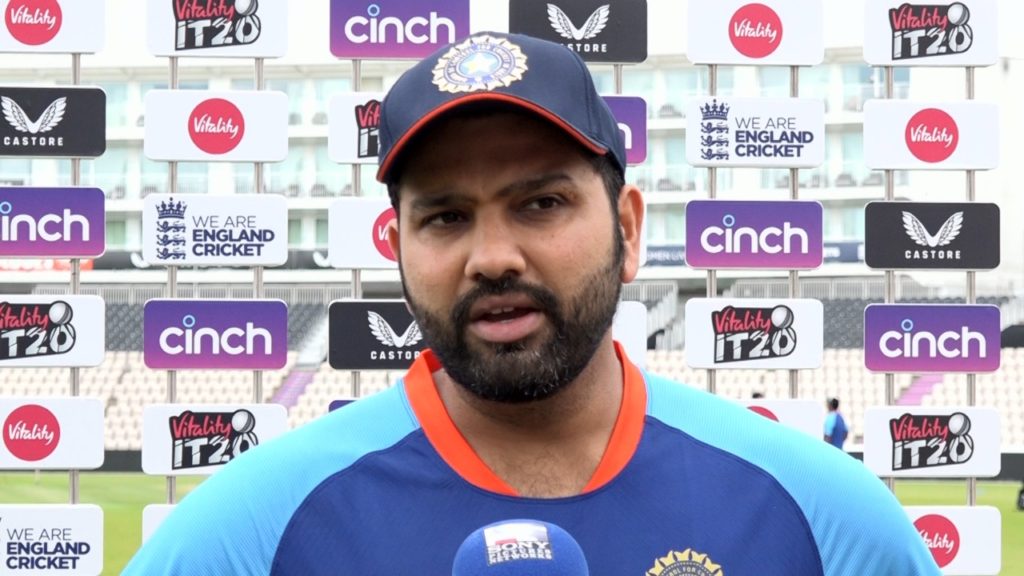 Xtra Time Web Desk: Indian captain Rohit Sharma on Sunday stood behind an out of form Virat Kohli following India's 2-1 T20I triumph over hosts England, saying he doesn't care about what various experts have to say about Kohli's recent form. The 35-year-old skipper indirectly took a dig at former India captain Kapil Dev, who commented that Kohli needs to make way for performing youngsters.
"Experts doesn't know what goes behind the scenes, we have a thought process, we make the team and there's a good discussion behind that. We give a run to the players, we back them. Whatever goes outside doesn't matter to us, what is going inside does," Sharma said during his post-match conference in Trentbridge.
Kohli has been passing through a bad patch in the ongoing England series so far as he scored 12 runs (1 and 11) in the T20 matches he played so far after scoring just 31 runs during the lost fifth Test match at Edgbaston.
However, Sharma said Kohli's recent bad phase won't let him forget what he has done for the team over the last decade.
"I don't know who are the experts who comment on player's spot. We back player seeing their quality, if someone has been great for a decade we can't just see what has happened over last few years," he said.
Rohit further added that form of a player fluctuates but class of a quality cricketer never fades and urged everyone to keep that in mind before judging the player. He cited the example of himself saying he too went through a bad phase in career.
"Form is something which goes up and down, but the quality of the player remains the same. We should keep this mind before making comments on other players, we know the importance of each player," said Rohit.