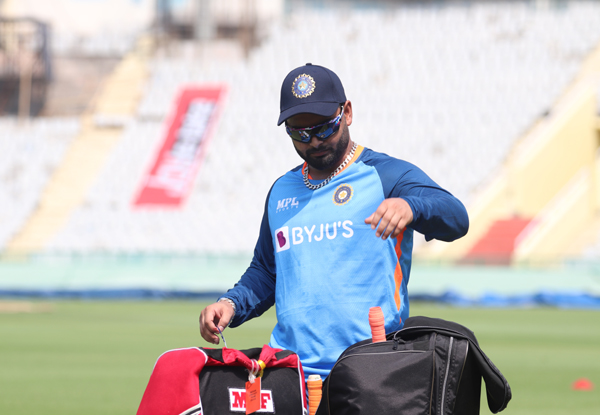 Xtra Time Web Desk: In what comes as good news for Rishabh Pant and his family, the results of MRI scans of the brain and spinal cord of the wicket-keeper batter has returned as 'normal'.
According to the medical bulletin released by the Max Hospital in Dehradun, Pant is "stable, conscious and oriented". The bulletin also stated that he had sustained multiple abrasions on right-hand forearm and leg, and lacerated wounds over forehead and near eyebrow, and multiple graze abrasions on the back".
Pant underwent plastic surgery for facial injuries, lacerated wounds and abrasions. He will have an MRI on his ankle and knee on Saturday.
Rishabh was involved in a fatal car accident on National Highway 58, near Roorkee on Friday morning. He was going to give her mother a surprise visit but unfortunately the accident happened. He lost control of his Mercedes and collided with the railing. He luckily escaped after breaking the window pane. The car caught fire in a few moments.
Pant was initially taken to a local hospital – Saksham Multispecialty Hospital and Trauma Centre – where he was treated for impact injuries before being moved to Max Hospital in Dehradun.