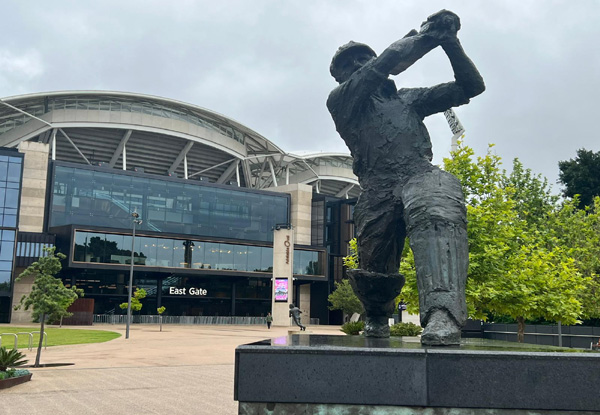 Debasis Sen, Adelaide: It has been raining here since India and Bangladesh cricket teams have arrived in the South Australian state of Adelaide. The temperatures have really gone down below in last 48 hours. It was pouring on Monday as we travelled to the city centre from the Adelaide airport via the Bradman drive.
The Indian team were scheduled to train from local time 2pm but that had to be cancelled because of the weather here. The Men in Blue will practice at the Adelaide Oval from 4pm. Showers are expected to play spoilsport. It will be overcast conditions with a very high (95%) chance of showers. There is also the chance of a thunderstorm.
The streets in front of Adelaide Oval are wet as the fans from both the teams are gearing up for huge clash on Wednesday. The winner of this match will stay alive in the race of semi-final of the ongoing T20 World Cup. But will Adelaide weather clear up? Adelaide is expected to be chilly and rain is also on cards leading up to the matchday. The latest weather forecast in Adelaide suggests it will rain on Wednesday as well – but not that heavy.
Leading up to the matchday, signs are not good for India vs Bangladesh fixture. There is a forecast for heavy rains in patches with winds westerly at 25 to 35 km/h as per the Australian Government's Bureau of Meteorology.
On Matchday i.e November 2, it will be again cloudy. There are high (70%) chance of showers but with just 1-3mm rainfall.