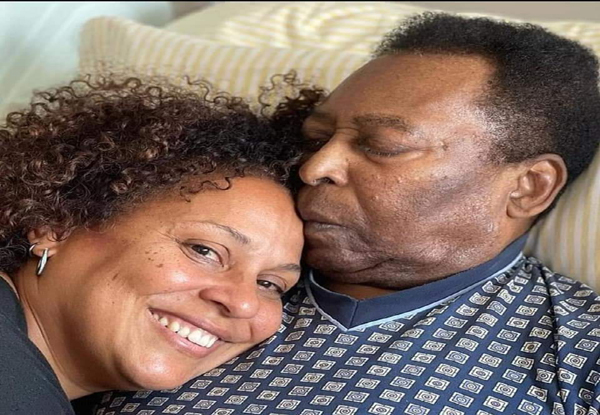 Xtra Time Web Desk: Legendary footballer Pele's health is deteriorating by each day as he is battling cancer at the Albert Einstein Hospital in Sao Paolo. Pele's son Edinho and daughter Kely along with family members are all staying in the hospital. The entire family spent Christmas at the hospital on Sunday.
82-yearold Pele, who is widely considered one of the greatest footballers of all time, has been admitted at Albert Einstein Hospital since late November.
Doctors said this week that Pele's cancer had advanced and that he requires care related to renal and cardiac dysfunction. Pele has received regular medical treatment since a tumor was removed from his colon in September last year.
In an emotional post on Instagram, Kely wrote:
"We always have a lot to be thankful for, even spending Christmas in the hospital we are aware of the privilege it is to be in a hospital like @hosp_einstein. To see our dad being treated by these professionals, super competent and extremely caring.

Not a moment goes by that we forget this privilege.
Even in sadness we can only be thankful. Thank you for being together, thank you for all your affection, thank you that I can be here now with him.
Merry Christmas. Lots of health, lots of love, lots of joy, lots of laughter and lots of passion, today and always, for all of you.
Another night with him"
Pele's son Edinho, who played in goal for Santos in the 1990s, posted a picture of himself holding his father's hand to Instagram on Saturday, with the caption "Father… my strength is yours."
Pele's daughter also shared a photo of herself and her father with the caption "one more night together" on Twitter.