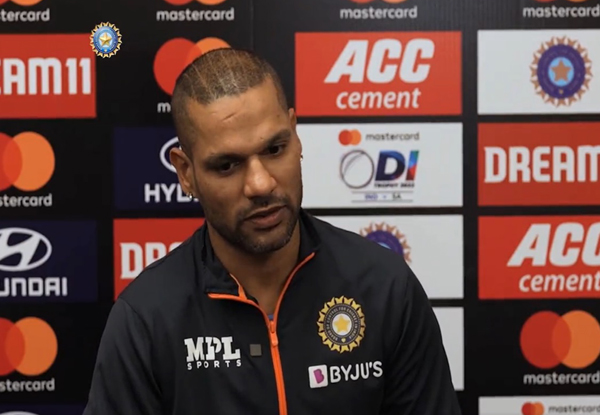 Xtra Time Web Desk: Team India opener Shikhar Dhawan has set his priorities as he will lead the Indian ODI squad in the three-match series against Proteas starting from Thursday. According to Dhawan his main goal is to play in the 2023 World Cup in India.
"My goal currently is 2023 World Cup. I just want to keep myself fit and be in a good state of mind to be in fray," Dhawan said during pre-match press conference in Lucknow on Wednesday.
Dhawan will lead a young team as the main players have departed for Australia on Thursday for the upcoming T20 World Cup. Talking about the team, Dhawan said, "The team is very good and with this team we played in West Indies and Zimbabwe. Most of the players are the same, there are one or two new players. We share a good tuning. The new boys have brought in new energy. They have been doing well in the last few series."
Dhawan has recently led the ODI team in Sri Lanka and West Indies. He will be taking the leadership responsibility once again in the absence of Rohit Sharma and KL Rahul. So far, he has been quite successful as a captain and enjoys taking the leadership responsibility.
According to Dhawan, "I try to give them such an environment where they can be themselves and open up. They can then communicate much better. I try to keep a happy, light environment and side by side I also share my experiences and even I learn a lot from them."