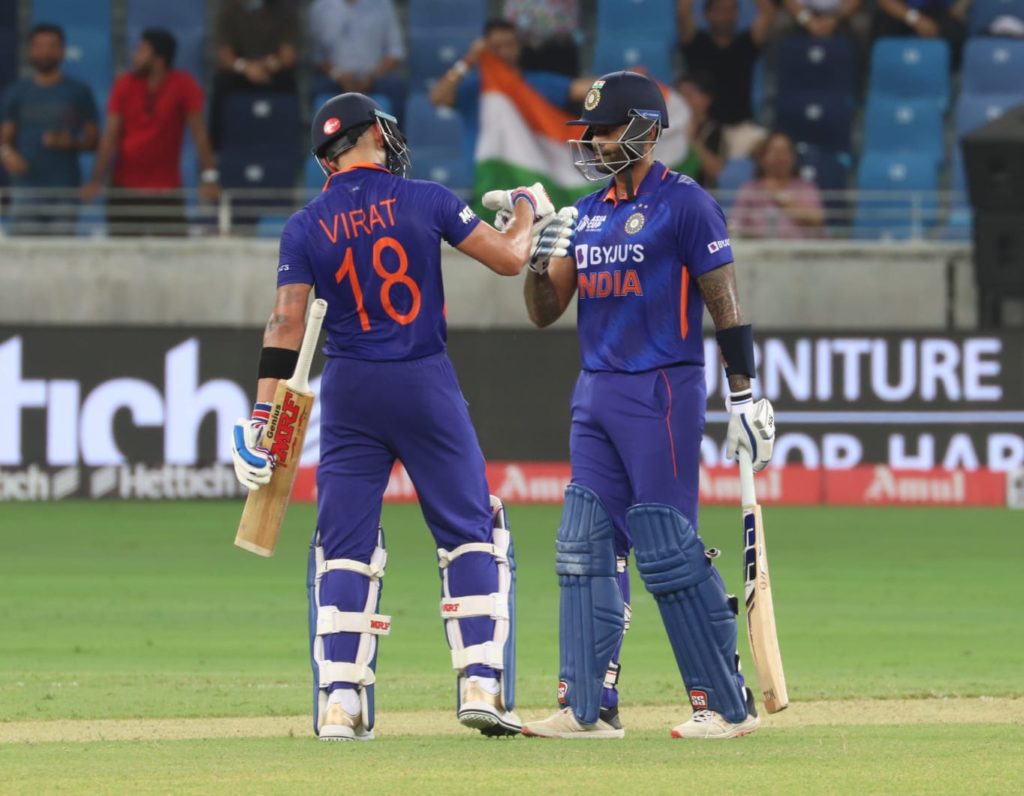 Xtra Time Web Desk: After the incredible batting partnership, the duo of Virat Kohli and Surya Kumar Yadav came up for an interview with BCCI. Kohli expressed his view on how he was completely blown away while seeing Surya bat. This is for the first time he has experienced his batting so closely.
Virat Kohli in his Conversation "It's my honour to interview Sky today who played an outstanding knock that I enjoyed thoroughly from the other end. I have seen so many from the distance when we have played IPL or that been done to a lot of teams when you were playing for India. But this is my first experience watching it very closely. I was completely blown away."
Surya Kumar Yadav also shared his opinion about his feelings while sharing the crease with Virat Kohli.
Surya Kumar stated "Firstly I loved batting with him. I knew I needed you there. When you bat 30-35 balls, your next 10 balls you bat with a strike rate of 200 to 250. It was important for me that you stay there so I bat freely."
In the final over, Surya Kumar smashed 4 Over Boundaries to Hong Kong's Haroon Arshad. Everyone thought he would hit six Over Boundaries just like Yuvraj Singh in 2007.
Virat said "you hit 4 sixes in the last over you feel like you could have targeted 6 and become the 2nd Indian to do that." To which Surya Kumar expressed his thought. "I was trying my best but let's not talk about the past"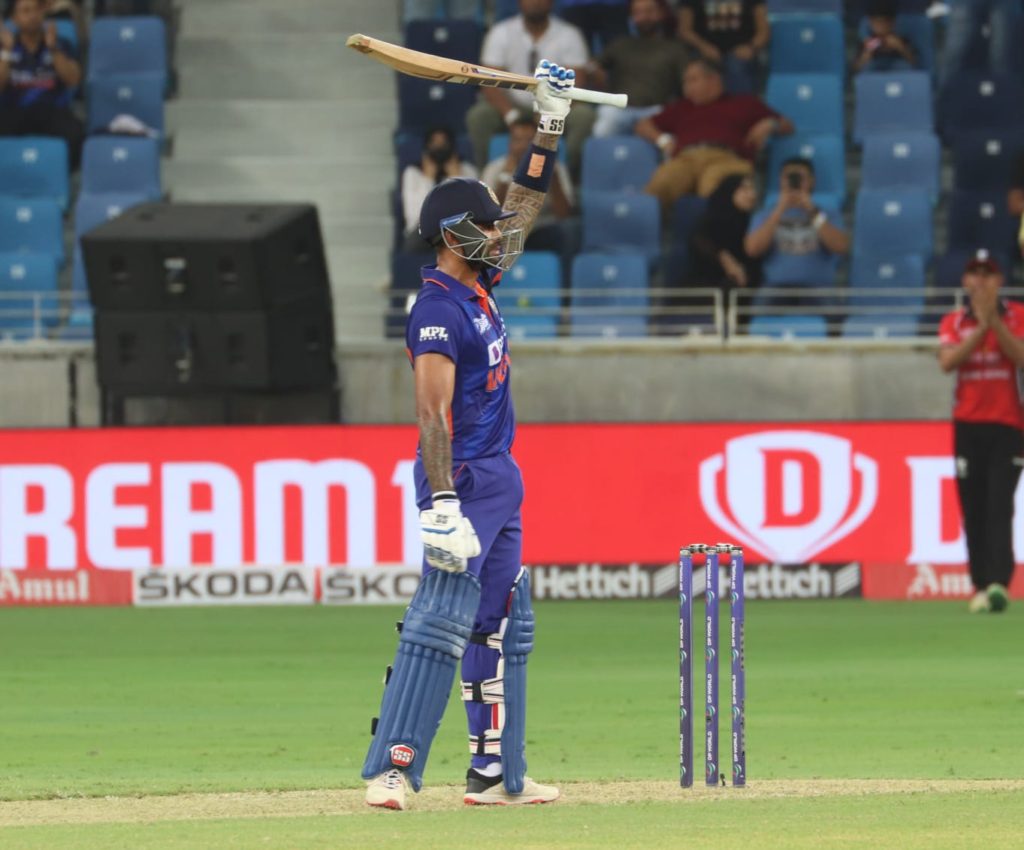 Lastly, both of them ended the conversation by chanting "Ganapati Bappa Maurya" and dedicated this especially to all their Mumbai fans.