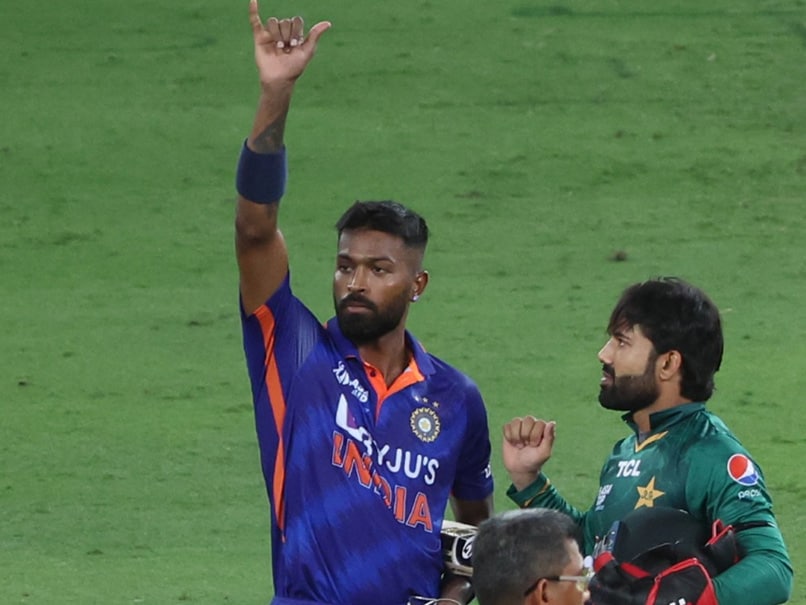 Xtra Time Web Desk: Hardik Pandya's calmness and his matured partnership with Ravindra Jadeja made India win against Pakistan even under pressure on Sunday. The comeback of the all-rounder really boosted the team's game.
After the post match presentation, the Player of the Match Hardik Pandya and Ravindra Jadeja had a conversation with Bcci. tv. where they disclosed several factors behind the success of the match.
What was exactly Ravindra Jadeja's mind set and batting approach when India was already 50/2 in 8 over?
To which Ravindra Jadeja said, "Yeah it was very important that they promoted me up the order in batting. All I was thinking to take as many chances from the spinner as possible. The more balls I will play, I look forward to hit big shots and definitely, the way our partnership went, it was extremely important for us. Also, the way we discussed between us to back our strengths, it was very important for us as a team."
Hardik Pandya then said "Jadeja and I have been playing for at least 7 to 8 years now. Even as a team it is very important that India is known for the top 3. So we are grateful that we got opportunities and we are able to do so because we are not processing for this, but for the World Cup. The more opportunities we will get, we will do it great. If similar situations come, we will be able to recollect the experiences from this match."
The return of Hardik Pandya was truly incredible. He had to be stretchered out at this same venue and same opponent in the 2018 Asia Cup and was brutally trolled and criticized for not being able to bowl in the T20I World Cup last year. It was kind of a redemption for him. He credited Team India's physio Nitin Patel and strength and training coach Soham Desai for his comeback after injury.
According to Hardik, "Actually I was remembering everything. I was carried outside in a stretch and that dressing room, you know I was feeling a sense of achievement because whatever happened then and then you get opportunities like this. The journey is indeed very sweet. But we get the fruits of the journey. But behind the scene, the way Sohom worked for it, it's incredible. And I think those who deserve credit, should receive it. Nitin Patel and Soham Desai, these two own everything behind whatever comeback is happening.
https://www.bcci.tv/videos/5557285/run-chase-heroes-hardik-and-jadeja-sum-up-indias-thrilling-win-over-pakistan
In the last over, after Jadeja's wicket how difficult or easy situation was for Hardik Pandya before finishes things off in style?
Hardik said "7 runs wasn't a big thing for me because it was the left arm spinner there. Also, there were just five fielders, and I wasn't paying attention to it. If those 5 fielders were 10 or 12, I had to hit even then. So it wasn't anything to me. But, throughout the match, I showed some emotion when you got out. Genuinely speaking, I wasn't feeling pressure because according to me, the bowler had more pressure as he was bowling the last over. So, I was waiting for them to make some mistakes because, the better you can handle pressure, the better you can execute. The way they changed the fielding, I knew the bowler would go for the back of length and that exactly happened."