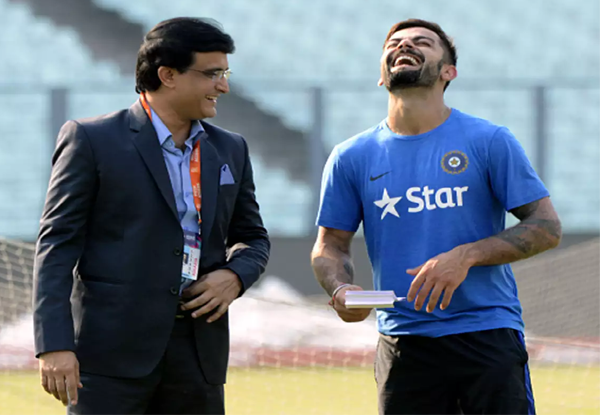 Xtra Time Web Desk: Former Indian Captain and current BCCI President Sourav Ganguly praised Virat Kohli for his recent century after 1019 days. According to him, he is one of the most skilled batsmen in Indian cricket.
After a long rough patch, Virat Kohli finally got his momentum back and scored 122 not out off 61 Balls in the Asia Cup Super 4 against Afghanistan on Thursday. It was also his maiden ton in T20I cricket.
Later Sourav Ganguly in a talk show justified why there should not be any comparison between him and Virat Kohli. He said "I don't think that captaincy should be the comparison. The comparison should be in terms of skill as a player. I think he is more skilful than I'm."
He more added, "We played at different times, and we played a lot of cricket. I've played in my time, and he's still playing. Currently, I have played more matches than him, but he will soon surpass that. He's amazing."
Sourav Ganguly further said those 2 years of Covid was another factor which made players more hectic.
"Cricket has become a bit more hectic and busy because of Covid for the last two seasons. Quarantine, and bio bubbles have made it even tougher. But the rewards are good."