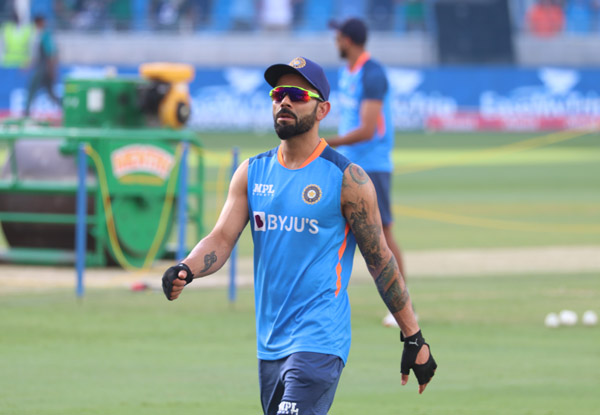 Xtra Time Web Desk: Star India batter Virat Kohli on Sunday highlighted the importance of mental health for any modern-day sportsmen. Kohli, who notched up his second successive fifty in the ongoing Asia Cup 2022 tournament spoke on how he was forced to stay away from cricket, without touching his bat for a month.
"For the first time in 10 years, I didn't touch my bat for a month. I came to realisation that I was trying to fake my intensity a bit recently. I was convincing myself that no, you had the intensity. But your body was telling you to stop. The mind was telling me to take a break and step back," Kohli sad during the post-match conference on Sunday.
Kohli also spoke about the criticism he has faced over the last few months.
"Never really paid attention to these things (answering the critics). I have played for 14 years and it doesn't happen by chance. My job is to work hard on my game, something that I am keen to do, keen to improve for my team and that's something that I am going to continue to do so," Kohli said.
He added, "Everyone is doing their job (critics). Our job is to play the game, work hard, give our 120 percent. As long as I am doing that and the team has faith it in that, what happens in the change room that matters to us, to me as well. People have their opinions, that's absolutely fine. That doesn't change my happiness as a person."