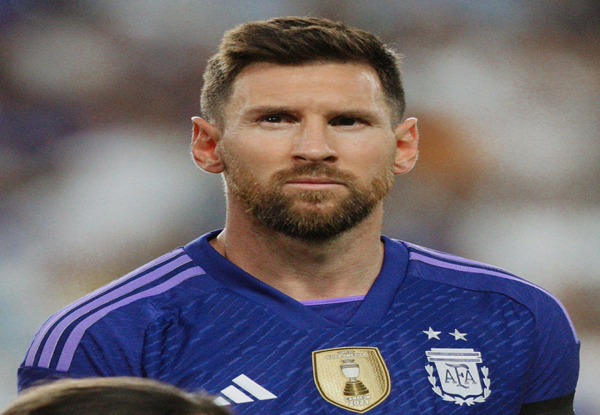 Xtra Time Web Desk: Argentine captain Lionel Messi cleared all speculations about his fitness on Monday as he declared he is feeling good physically ahead of his team's opening fixture in FIFA World Cup 2022 against Saudi Arabia at Al Dayeen on Tuesday.
"I feel very good physically, I think I'm arriving at a great moment both personally and physically and I don't have any problems. I heard that they said that I trained differentiated. And I trained differentiated because I had a blow, as a precaution, but nothing strange", Messi said in his pre match conference on Monday.
Messi revealed that he did not carry out any special training to reach his fifth World Cup.
"Honestly, I didn't do any special preparation. I always felt good with the continuity of the matches, with playing. I always picked up a rhythm and felt comfortable when I played the most. That's what I tried to do to get to the start of the World Cup. I didn't do anything special",
The Argentine talisman also admitted that it will be his last World Cup in Qatar.
"It will surely be my last World Cup, my last chance to achieve that great dream that I have and that we all have," said Messi.
There were some 30 TV cameras, dozens of photographers and more than 200 journalists from all over the world in the overcrowded conference room No. 1 of the imposing and modern Doha Press Center. 
The Argentine captain was back training with teammates at the Qatar University training site 3 on Monday ahead of his side's opening FIFA World Cup 2022 fixture against Saudi Arabia at Al Dayeen. The 35-year-old Argentine superstar looked quite relaxed and was seen doing some juggling and also took part in light drills with teammates.
The seven times Ballon d'Or did not train on Friday and Saturday, raising speculations that perhaps he was nursing an injury. According to Argentina media, he was being kept apart as a "precautionary" measure due to muscle fatigue.
Argentina are placed in Group C alongside Saudi Arabia, Mexico, and Poland.
Here is the video of Lionel Messi's pre-match conference: