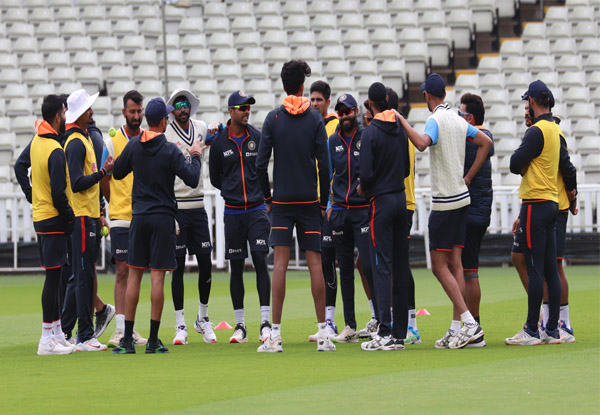 Xtra Time Web Desk: The test series loss by South Africa against England has given Rohit Sharma and his boys a great chance to qualify for the 2021-23 WTC cycle. The Proteas, who were the table toppers before the series against England with a winning percentage of 71.43 suddenly finds themselves dropping to second spot with a win percentage of 60.
India, who are placed fourth in WTC points table with a winning percentage of 52.03 and can still make it to the final if they win their remaining two test series against Bangladesh and Australia. Rohit & co are set to play two tests against Bangladesh in Bangladesh while they will host Australia at home for a four match test series. If India wins all its remaining six tests, they will jump up to a winning percentage of 68.06, which will take them past Australia. If they even win five out of six tests, they will still have a good chance to qualify for the final.
Australia are still the favourites to make it to the final. The Aussies have a winning percentage of 70 from 10 tests. Pat Cummins side has nine tests remaining, five of which are at home against West Indies and South Africa. However, their away series will be their biggest challenge – four Tests in India.
If Australia win all five tests at home and lose all four tests to India, they will drop to 63.16 and India will leapfrog them if they win all six of their remaining Tests. If Australia manage a 6-3 win-loss record in those nine matches, their percentage will improve to 68.42, which will almost certainly ensure qualification.
If South Africa win three and lose two of their five test matches remaining, their percentage will stay at 60. However, that won't guarantee them a top-two finish.
Pakistan too has a good chance of making it to the final of WTC cycle 2022-23. Babar Azam's boys are currently in fifth spot on WTC points table with a winning percentage of 51.85 from 9 tests. The advantage the Men in Green will has is their two remaining series are at home, against England (three Tests) and New Zealand (two). If they win all five, their percentage will shoot up to 69.05, which will ensure qualification. If they win four and lose one, they will finish on 61.9, which might still give them a shot if other results go their way.
That means an India-Pakistan WTC final could still be possible if both teams win their remaining matches.