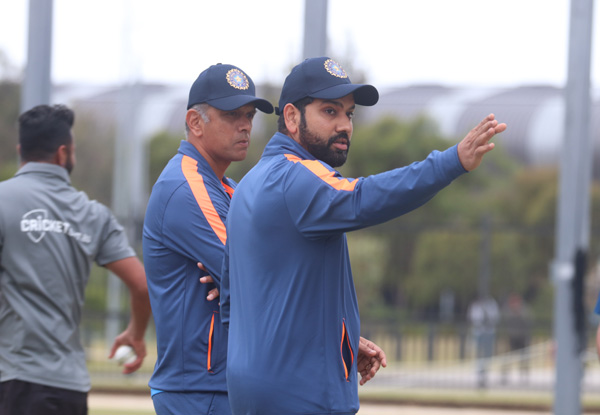 Xtra Time Web Desk: With the sacking of the entire selection committee, the Board of Control for Cricket in India (BCCI) has made it clear that they are in favour of a drastic change following the poor show in recently concluded T20 World Cup in Australia. It is very likely that Rohit Sharma may lose his captaincy in T20 format with Hardik Pandya replacing him. Hardik is likely to be officially elevated as India's T20 Captain before the three match T20 & ODI series against Sri Lanka. Rohit will remain India captain for ODI's and test teams.
In what could be a major development, the new selection committee, as and when it takes charge, will be mandated to choose captains across three formats which effectively means that BCCI will be going for split captaincy.
This could mean that Rohit Sharma will remain captain in ODIs and Test cricket for the time being while Hardik Pandya becomes the shortest format leader till 2024 T20 World Cup in USA and West Indies.
The job domain has two key points which had never been in any earlier selection committee advertisements — prepare and provide evaluation report of respective team performance to the Apex Council of BCCI on quarterly basis, and appoint captain for the team in each format.
Also for the first time, the BCCI job domain description contains that the chairman would have to address the media with regards to team related queries.
With Inputs from PTI