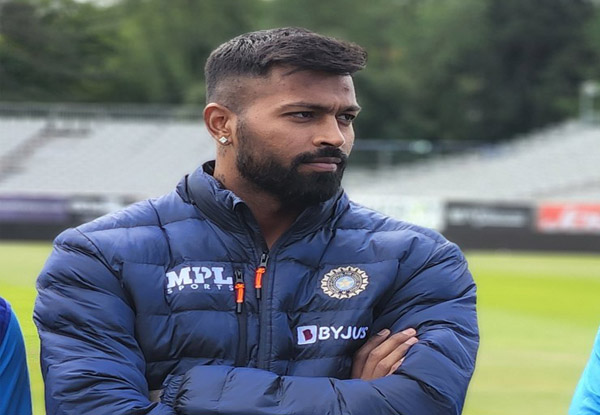 Xtra Time Web Desk: Team India all-rounder Hardik Pandya on Wednesday made it absolutely clear that he would not like to be available for upcoming World Test Championship final against Australia to be played at the Oval from June 7-11. There were speculations that Hardik could be a good option in English conditions as a pace-bowling all-rounder. But the man himself has brushed aside all rumours and said it will not be 'ethically right' for him to make himself available for WTC final. Hardik made it clear that he only wants to make the test squad once he has earned his spot.
What exactly did Hardik say in the pre match press conference ahead of the first ODI against Australia at Wankhede stadium. According to Hardik, "No. I am ethically very strong person. I haven't done 10% to reach there. I am not even a part of 1%. So me coming there and taking someone's place will ethically not go well. If I want to play Test cricket, I'll go through the grind and earn my spot. Hence, for that reason I will not be available for the WTC final or future test series until I feel that I have earned my spot."
Hardik last played a Test match for India in August 2018 against England. He last played in the longest format four years ago in a Ranji Trophy match for Baroda against Mumbai in December 2018.
Hardik has so far played 11 Test matches for India, scoring 532 runs at an average of 32.29. His only test century was against Sri Lanka. Hardik has also taken 17 wickets, including a 5-wicket haul in the test match against Trent Bridge in Nottingham which India won in 2018.
Watch the pre-match press conference of Hardik Pandya: