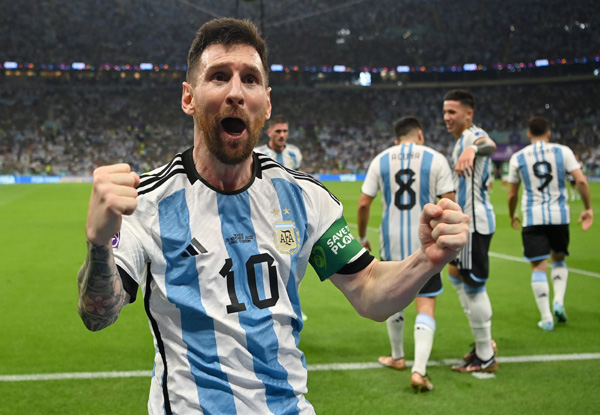 Xtra Time Web Desk: Lionel Messi has confirmed that Sunday's FIFA World Cup 2022 final will be his last in World Cup. The talisman has been in superb form in Qatar 2022, and would want out to go out on a high.
"I am proud to be able to end my World Cup career playing this final. What I am experiencing is something exciting. Surely Sunday will be my last game in a World Cup. It's been a long time for the next one (2026) and I don't think it will give me. So, I hope to finish in the best way," said Messi while talking to media at the mixed zone after the semi-final clash against Croatia.

The seven-time Ballon D' Or winning footballer was named the Man of the Match for his performance in the semi-final. The 35-year-old converted a penalty and had a hand in the two goals scored by Julian Alvarez.
"I am enjoying all of this very much. I feel good. I feel strong to face each game. We have been making a very big sacrifice. The last game we played was with an extra time that was not easy at all. We arrived tired, but the group served again strength from where it doesn't have to give one more plus. We played a very serious game. We knew it was going to be the game it was," Messi said after the semi-final.