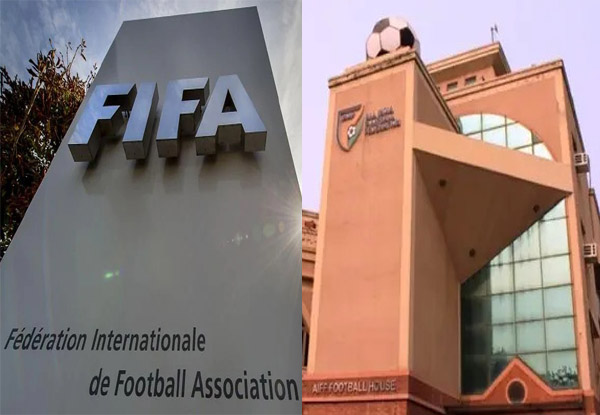 Xtra Time Web Desk: The football fraternity of the country will be eagerly waiting for the outcome of Supreme Court hearing on Wednesday, August 17, 2022. A day after FIFA banned All India Football Federation (AIFF) for third party involvement in day-to-day affairs of the federation, the matter will be taken up for discussion at the apex court of the country.
As of now, the ban from FIFA is understood to be temporary. The moment AIFF starts following the Sporting guidelines of FIFA, the ban will be lifted. But earlier said than done, the FIFA council will lift the ban only when the demands of FIFA are fulfilled.
How can the ban of FIFA be lifted?
The first and foremost thing at the moment is to see the ouster of CoA. The governing body of world football has a stringent no policy toward a third party controlling the football federation of a country. Hence, the CoA needs to be dissolved at the earliest. For the CoA to be dissolved the AIFF elections need to take place.
The second demand of FIFA is the proper absolute functioning of the AIFF with a new democratically elected body. There have been no elections at AIFF since 2020. The moment the elections are held as per the proper norms and a newly elected AIFF body takes control, CoA will stand dissolved. In fact, the CoA was entrusted by the Supreme Court to see that the elections are held quickly.
Once FIFA is satisfied with the proceedings, the ban will be lifted. This essentially will mean that the FIFA Women's U17World Cup will go ahead as per schedule in October.
Earlier this year in May, the Supreme Court formed the CoA comprising Dr. SY Quraishi, Anil Dave, and Bhaskar Ganguly. The CoA was entrusted with the duty to form the new constitution of the AIFF. In June, officials from FIFA and AFC decided to visit India to get a clear picture of the proceedings. FIFA then set a deadline that the new constitution should come into place by 31 July and the AIFF elections should take place by 15th September.