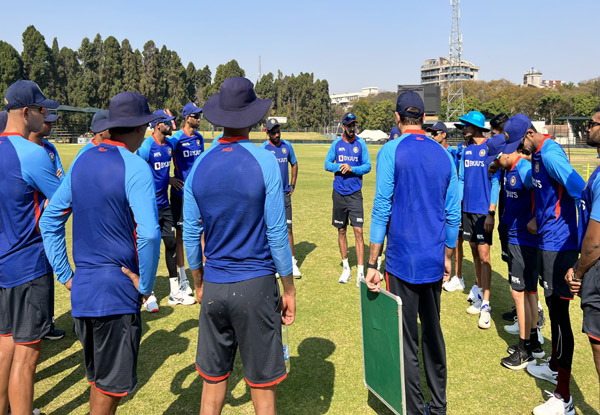 Xtra Time Web Desk: The Indian cricketers are undergoing a noble cause during their stay in the Zimbabwean capital. The city of Harare is facing its worst water crisis in years. There has been no running water for last few days in many parts of Harare. People are seen queuing up for drinking water with their barrels. As a good gesture the Board of Control for Cricket in India (BCCI) has asked the Indian players to save as much water as possible and take quick showers to avoid wastage of water.
The Indian team faced a similar situation during its tour to South Africa in 2018. Many parts of Cape Town were without running water. Cricket South Africa in consultation with BCCI had decided to instruct the Indian team to use less water as possible. Most hotels in Cape Town had to put up notice on the doors of the room to avoid water wastage
Harare witnesses severe water crisis almost every year. In 2019 the Zimbabwe capital was the worst affected when people had to even turn to sewage water. This time, the Morton Jaffray Water Treatment Waterworks ran out of essential chemicals to treat water. Hence, many parts of Harare ran out of water.
With the situation still serious, the BCCI has asked players to be cautious and use as little water as possible.