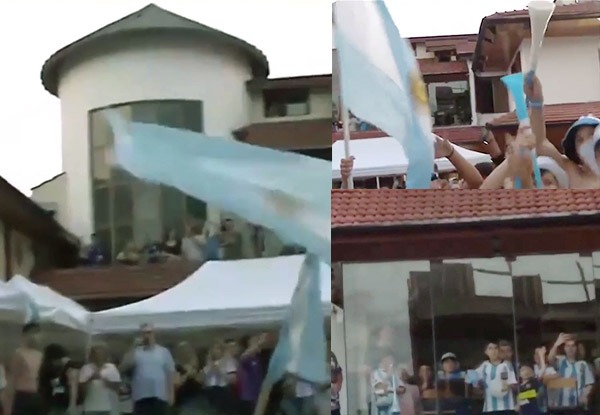 Xtra Time Web Desk: Can you ever imagine the house of Sir Don Bradman at Holden Street in Adelaide opened to neighbors if Australia win a big cricket match. It may sound weird but the owner of Argentina soccer legend Diego Maradona's villa in Devoto was opened to the neighbors after the Albiceleste won their FIFA World Cup 2022 match against Poland at Stadium 974 on Wednesday night.

Everyone is aware of the madness of the Argentine fans for their National Football Team. The festivities in the streets, in train stations and in bars prove it. But the celebrations caused by qualifying for the round of 16 of the ongoing World Cup in Qatar generated an unusual situation that has Diego Maradona as the protagonist. The new owners of the house where the star lived in Villa Devoto decided to open the doors to the neighbours so that they can watch the match and celebrate the win against Poland.
The iconic villa in Devoto, belonged to late Maradona since the '80s, when he acquired it after his move from Argentinos to Boca. It was later sold and its owners preserved everything so as to pay a respect to the legendary footballer.
The owners organized a full-fledged party for the neighbours in Devoto as they ordered eighty kilos beef, pork, chorizo, blood sausage, gizzard, among other delicacies. Also, different drinks were part of the menu. In addition, they put chairs and a giant screen to obviously watch the match.
Just imagine what will happen at Villa Devoto if Lionel Messi and his team go on to lift the World Cup.