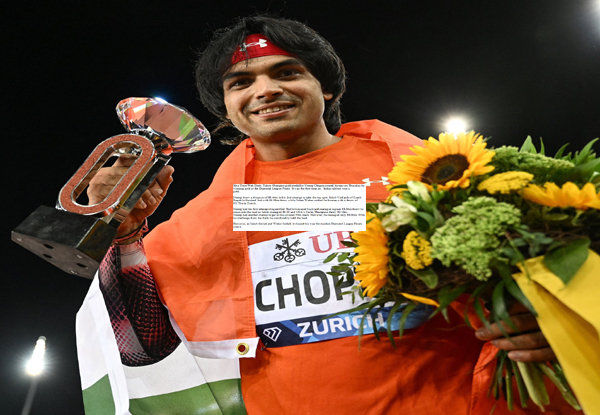 Xtra Time Web Desk: Tokyo Olympics gold medalist Neeraj Chopra created history on Thursday by winning gold at the Diamond League Finals. It was the first time an Indian athlete won gold. Neeraj threw a distance of 88.44m in his 2nd attempt to take the top spot. Jakub Vadlejch of Czech Republic finished 2nd with 86.94m throw while Julian Weber settled for bronze with a throw of 83.73m in Zurich.
Neeraj had his first attempt disqualified. But he bounced back and managed to throw 88.44m throw to zoom into the lead as Jakub managed 86.00 and USA's Curtis Thompson threw 82.10m.
Neeraj had another chance to get to the coveted 90m mark. However, he managed only 88.00m. With no challenge from the field, he comfortably held the lead.
However, as Jakub fouled and Weber fouled, it cleared his way for maiden Diamond League Finals crown.