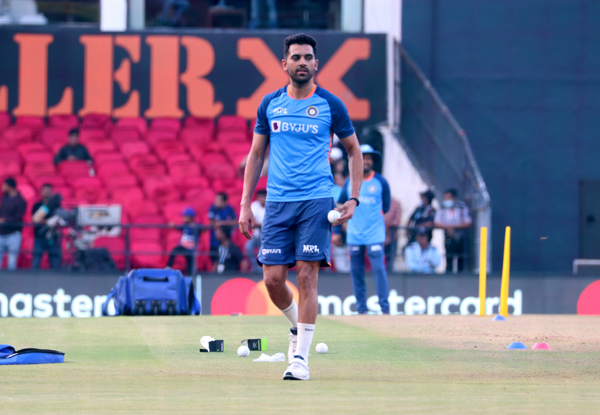 Xtra Time Web Desk: Team India pacer Deepak Chahar has reportedly injured his ankle and has been ruled out of the ongoing ODI series against South Africa. Although there are reports that he may have injured his back. Chahar has been asked to report to the National Cricket Academy.
Both Deepak Chahar and Mohammed Shami will undergo a fitness test at the NCA before boarding the flight to Australia for the upcoming T20 World Cup 2022. While Shami is technically not injured, he is undergoing rehab to regain full match-fitness at the NCA. He has recovered after testing positive for Covid 19. He will need to clear a mandatory cardiovascular test before getting the nod to travel Down Under.
As far as Deepak is concerned, the injury is not serious. It is just a pre-cautionary measure that he has been asked to report to the NCA. Both Shami and Chahar are in the stand-by for the T20 World Cup and are in contention to replace Jasprit Bumrah, who has been ruled out of the marquee event due to a back injury.
Meanwhile, the Indian team are scheduled to have their first training session at Perth on Saturday.