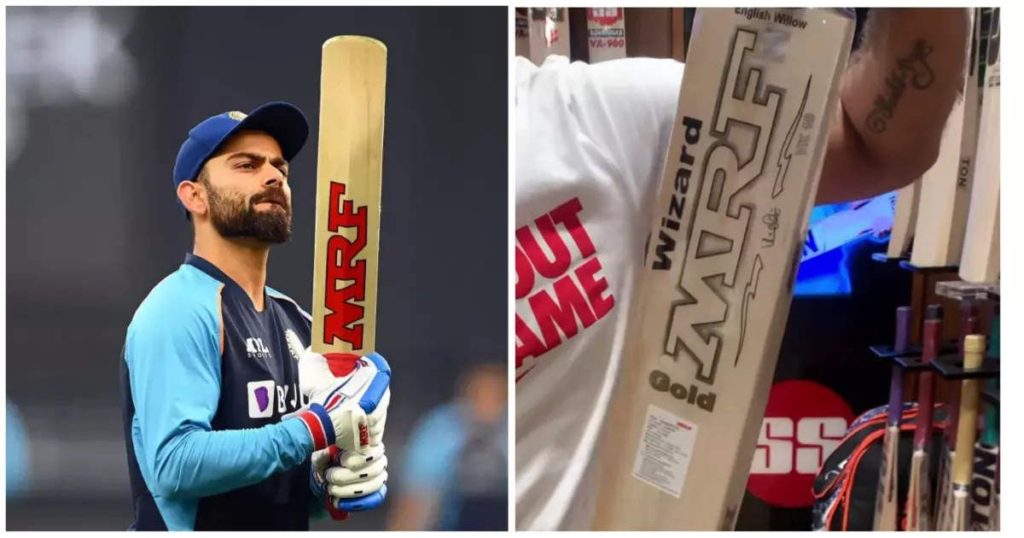 Xtra Time Web Desk: According to reliable sources, Virat Kohli has changed his bat from MRF Genius to Luxurious English Willow Wizard Gold sponsored by MRF just before 4 days of the Asia Cup. The bat costs approximately INR 22,000.
Almost everyone across the world is eagerly waiting for Virat Kohli's comeback on 22 yards with the Indian jersey. The last match he played was on 17th July 2022 against England. But this time, there is a twist in the tale.
It is expected to see him in an all-new avatar on 28th August against Pakistan. The entire nation is awaiting to see the magical performance with his new wizard bat after a gap of 1 month and 9 days. An assumption has also been made that the change of the new bat can bring good luck to Kohli.
At present, he is struggling with the bat. More than 1000 days have passed with no century. Can Virat Kohli score his 71st Century with the new Gold Wizard bat? To know the result, we have to wait for the magical match on Sunday, 28th August.
The last time when India met Pakistan in Dubai, Virat Kohli scored 57 Runs off 49 Balls and the Pakistan team won the match by 10 wickets against India.