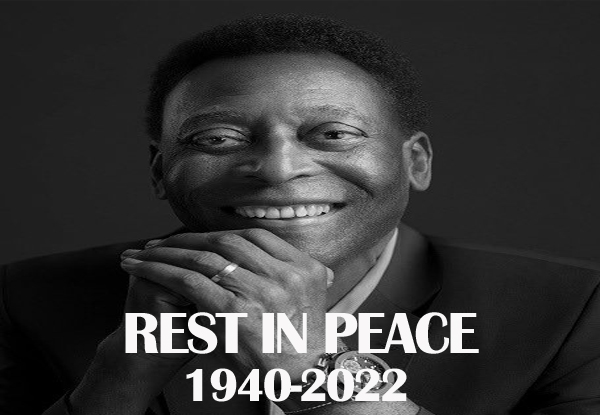 Xtra Time Web Desk: Brazilian soccer legend Pele passed away due to multiple organ failure on Thursday night. He was 82 years. He was undergoing treatment for cancer for last one month in hospital at Sao Paolo. His family was by the side of him.
"All that we are is thanks to you," his daughter Kely Nascimento wrote on Instagram. "We love you endlessly. Rest in peace."
Widely regarded as one of soccer's greatest players, Pelé won three FIFA World Cup titles for Brazil. He spent nearly two decades enchanting fans and dazzling opponents as the game's most prolific scorer with Brazilian club Santos and the Brazil national team.
His grace, athleticism and mesmerizing moves transfixed players and fans. He orchestrated a fast, fluid style that revolutionized the sport — a samba-like flair that personified his country's elegance on the field.
He carried Brazil to soccer's heights and became a global ambassador for his sport in a journey that began on the streets of Sao Paulo state, where he would kick a sock stuffed with newspapers or rags.
Pele was born in the small city of Tres Coracoes in the interior of Minas Gerais state on Oct. 23, 1940, Pelé grew up shining shoes to buy his modest soccer gear. His talent drew attention when he was 11, and a local professional player brought him to Santos' youth squads. It didn't take long for him to make it to the senior squad.
In all, Pelé played 114 matches with Brazil, scoring a record 95 goals, including 77 in official matches. The passing away of Pele brings an end to an era.