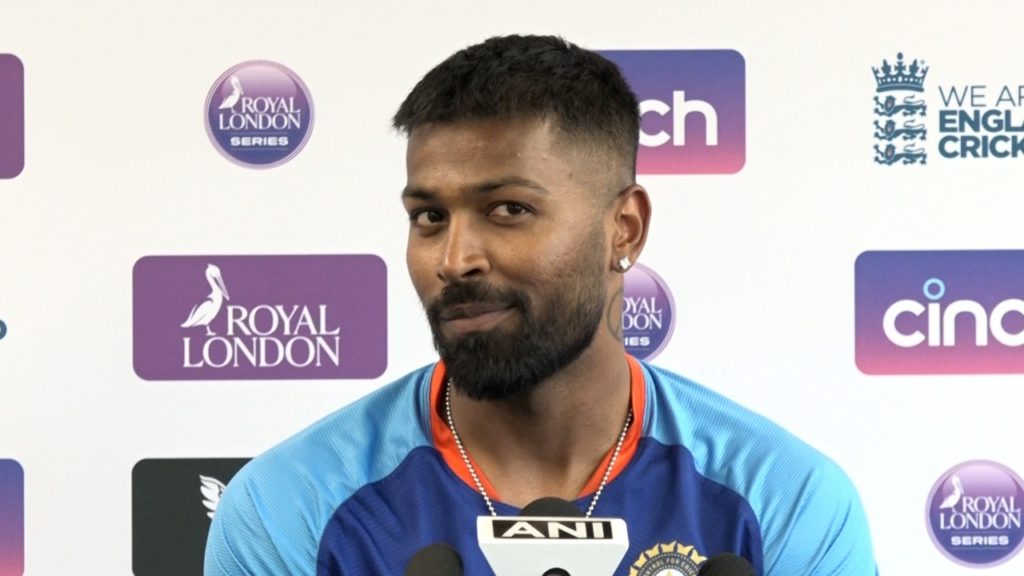 Xtra Time Web Desk: Team India all-rounder Hardik Pandya is once again living up to his expectation as a genuine match winner. Hardik has been going through a terrific form both with bat and ball, ever since he made a comeback from injury. On Sunday, during the third and final ODI against England, he had to fill in the big shoes of Jasprit Bumrah as he was not available due to back spasms. But Hardik did not let Bumrah's absence felt on the field as he bowled an outstanding spell, picking 4/24. He later followed it up with a terrific 55 ball 71 knock and was involved in a match winning 133 run partnership with Rishabh Pant.
"We all know what kind of talent he (Pant) has. When it comes out, it's very pleasing to the eye — your heartbeat also goes up but at the same time you are in awe of the kind of shots he plays," said Hardik about Pant after the match.
Talking about his own bowling, Hardik said, "We knew Jasprit was not going to play this game. He was telling me that I might have to bowl a couple of overs at the death, I said they are 'very big shoes to fill'. "I had to step up, not at the death, but in making sure that in the middle overs I got the breakthroughs."
He added, "It's always special to contribute in all departments. You always aspire to play like this when your team is in trouble."
This was India's first international match at Old Trafford following an agonising loss to New Zealand in the semi-finals of the 2019 World Cup.
"The past is the past, the Manchester semi-final has passed," he said. "You can't change anything and in cricket there is no revenge, it does not matter to be honest. For us it was important how we
go forward from here," signed off Hardik.