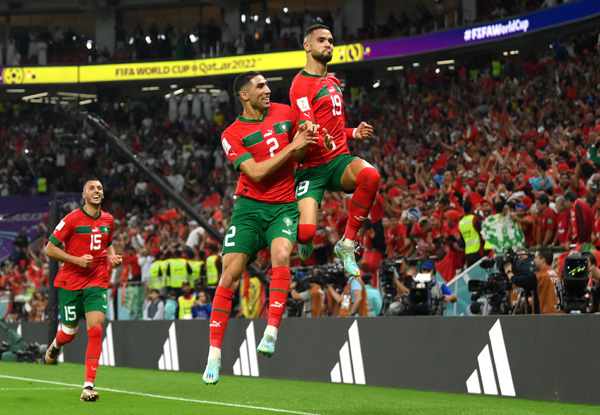 Anilava Chatterjee, Qatar: It is not known if Pete Hubers is still involved with ISL's grass roots development. But Reliance brought him from UEFA in the very first year. Hubers had worked with UEFA at the grass root level for 30 years. Nita Ambani's team wanted to arrange the grass root program of ISL keeping him in charge. I was fortunate to meet him in Calcutta, got a chance to talk. My question was, I have noticed in Indian football for more than two decades that at the under 12-14 level, our boys play football at the same level as any country in the world, but as the age increases, the gap increases and becomes sky high. What is the reason for this? Examples were at hand, Gautam Ghosh, Chandan Dey, Alok Das, Carlton Chapman at the Tata Football Academy, how many times I saw them become champions at the London Football Festival. I have seen Arindam Dev, Jayanta Sen of Kolkata Mayors XI winning Dana Cup, Gothia Cup. They would return as champions. These competitions have a reputation as under-age tournaments. So where is the big difference? Hubers said the difference is, after those tournaments, you can't give these guys that level of competition.
If you spot, they have to play with much lower quality footballers. Five goals, winning by seven goals. You think it's going great. Not really. Since you don't have many same quality talent here, they are not facing the competition, so they are not getting any development in future. Tough competition is needed every moment from childhood to advance the talented. But where to get! There is only one way. Increase the number of quality footballers by increasing the quantity! If not Japan model follow the Morocco model!
There is a problem following Moroccan model. Dual citizenship is not legal in our country. The move to bring players of Indian origin from abroad to wear the Indian jersey started in the late 90s. While Michael Chopra, Harpal Singh were playing for clubs like Leeds United in England. All India Football Federation also prepared a list at that time. But no one was willing to leave the British passport and take Indian citizenship. Arata Izumi later agreed and put on the Indian jersey.

The advantage for Morocco is that almost every player, starting with Ashraf Hakimi, was born in Europe. Never mind Hakimi, his parents left Morocco to live in Spain in search of livelihood. Mother worked as a floor cleaner in people's homes and father was a roadside hawker. From there, the son played in Chelsea, but Hakimi did not give up his Moroccan citizenship. Put on the national team jersey for Morocco. 14 of the 26 players in Moroccan coach Regragui's team were born and raised abroad. He himself was born in France but played for Morocco. And as a coach, he is considered the Jose Mourinho of Africa. He has only been in charge for three months. That surprised him.
The Moroccan Football Association took a long-term plan. And that was ten years ago. The government and the Moroccan Football Association built an academy in a place called Sale near Rabat. The king himself gave a lot of support. The academy is named after him. Mohamed Six Football Academy is looking at Sevilla forward Youssef N Nasiri, Angers' Abedin and Aounahi or West Ham's center back Naekha Aguirre. They are domestic products. Students of this academy. The rest are players of Moroccan origin. You have to play this formula to be successful this time. They have to find footballers from the first tier leagues in Europe or their own footballers have to play in foreign leagues. Japanese journalist Funaki was meeting. He said, "Nakata's success in the EPL actually changed our football. The fact that our footballers are competing with any team in the world is because now the doors of foreign leagues have opened for our country's footballers. It is no accident that we lost Germany. Seven of our footballers play regularly in the Bundesliga."
Rest assured, there will be no more surprises in the world of football in the coming days. Croatia's success is a surprise? Before Croatia declared independence in 1991, Yugoslavia played in the World Cup eight times. How many big teams have lost. Croatia belongs to that country. Football quality, where the tradition is behind! These same footballers are playing in Real Madrid or elsewhere. So surprise, why say the incident! Rather, the work of powerhouses like Brazil and Argentina will become difficult day by day. When these Latin American teams used to come to play, most but two were Ancora, inventions of the local league. They appeared in world football only through the World Cup. Without Pele, the Garrinchas never had to play in a European league. Now when Anthony, Rodrigo, Richarlison play well for one season, the agents of different clubs stand at their door. The football world saw them before they saw them in the World Cup. So as the 'novelty' factor does not exist, the footballers of the backward countries also get the opportunity to create themselves.