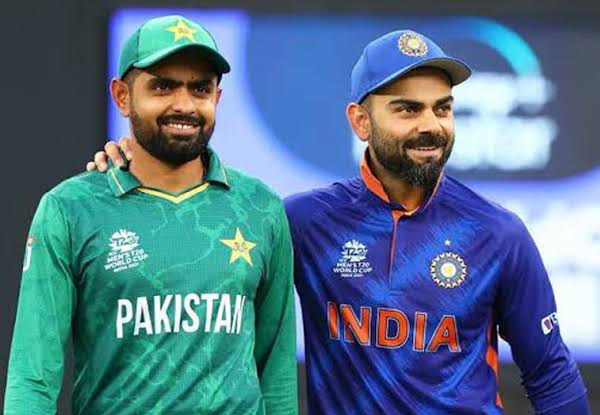 Xtra Time Web Desk: Why did Pakistan captain Babar Azam tweet in support of Virat Kohli? Pakistan captain Babar Azam is winning hearts across the border for his tweet in support of an out of form Virat Kohli. Babar's tweet has already gone viral on social media. He tweeted, "This too shall pass. Stay strong," along with a picture of him and Kohli which was taken from the T20 World Cup 2021 held in Dubai.
Former India captain Virat Kohli has been going through a prolonged lean patch and has not hit a century since 2019. After missing the first ODI against England with a groin injury, Kohli made just 16 in the second match, which India lost by 100 runs at Lord's. It means the right-hander has now gone 77 consecutive international innings without reaching three figures, after scores of 1 and 11 in the T20I series and failures in the rescheduled fifth Test.
Pakistan skipper Babar Azam has extended his support to the out-of-form Virat Kohli.
Babar took it to Twitter and wrote a heartfelt message to former India captain Virat Kohli, who is struggling to get back into the top of his game.