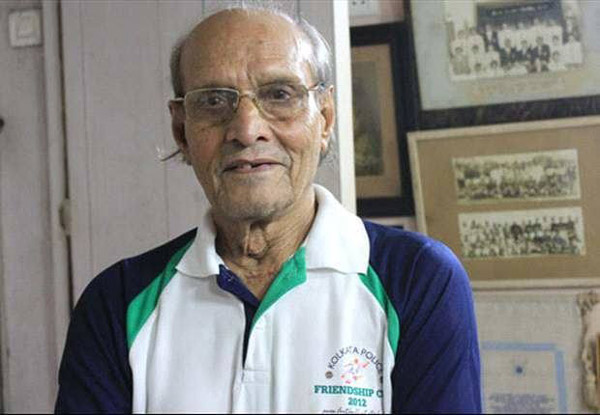 Xtra Time Web Desk: Former Olympian footballer Samar (Badru) Banerjee on Saturday passed away at a city hospital in Kolkata. He was 92 years old. Badru Banerjee was suffering from a prolonged disease and was admitted at SSKM Hospital for last one month. His death is mourned by the football fraternity.
Badru Banerjee was the captain of India in the 1956 Melbourne Olympics in which India finished fourth, their best performance so far. He played for Mohun Bagan club from 1952-59 and brought many successes for the century old club.
Banerjee was admitted to the hospital after being seriously ill on July 27. His health deteriorated with every passing day. He had several problems – Alzheimer's, high blood pressure and azotemia. His family approached Mohun Bagan club, who got him admitted at SSKM hospital. A medical board was also formed but in vain as he passed out in the wee hours of Saturday morning.